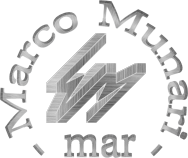 hq care technology services from expertise
E-mail:
info @ allerta.it
Web:
http://www.allerta.it
We provide new value added products and services to Companies that are looking for solid and enhanced expertise. Our core business is the applied connection between logic, mathematics, science and informatic knowledge within technological know how.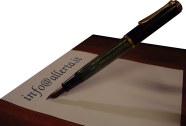 Our policy is to submit carefully innovative cutting edge ideas directly to our customers, to avoid engaging our personnel on low value added stuff. Anyway if you are interested, your company can ask an appointment by e-mail to info@allerta.it saying what (analisis, automations or security services) you are interested on; so we could make a joint decision to do a detailed analysis and supply you dedicated solutions for your business, if possible.

a quality choise,
think on it.
our force is our performance:

stability


simplicity


security
see further /marcomunari/