Marco Munari's sawfish theme
I made a
very small theme
for
sawfish window manager
.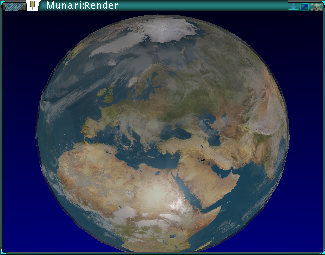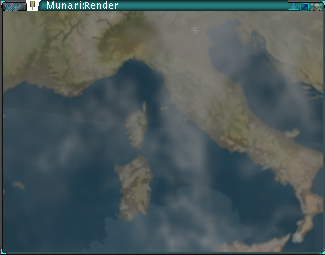 In my opinion computer interface devices and software must be the best: mouse, keyboard and screen are the most important devices for a very (ab)usable computer system. [I use computer since '80s for many hours every day]
I choose LCD 17″+ inches screens with resolution not less then 1280x1024 (my eyes like few light screen, but it's a personal preference). I can see every pixel clearly and i consider all the pixels really important, i don't like to see program wasting screen space (eg. excessive large scroll bars, window border, big fixed title bar). PS: Even currently that i'm working on [17″+21″] dual screen LCD display and a virtual infinite space.
Even a very good quality mouse pointer device permits to the user to control single pixel movement. So with that mouse for example, three pixels are enought for window border. (even one pixel line border could be reached it is necessary to take care of mouse position, i repeat three pixel with a good mouse are perfect for for rare operation such as windows resize).
I admit, after many tests i suggest Microsoft Explorer optical 4 buttons+1+wheel mouse, it's very precise (except the wheel which is a little havy to scroll), or Logitec MX series. Avoid old PS/2 connection now, i suggest to use usb, wich is faster, modern mice can send the data in the the two different interface modes.
speed: Serial < bus mouse < PS/2 < USB
... Samsung OMGB308 optical wheel mouse has a very good wheel but soon its optical sensor stops to work properly and it becomes worst than a ball mouse. I tried even BTC but as samsung, after few time the optical sensor stop to work.
My theme is tiny, i think it's the best theme/window manager i ever used, button (kill, _sticky_, enlarge, iconify are tiny but sensitive and bright on mouse over, i draw carefully the kill button which is good even for PDA application). Moreover, comparing to other themes, improving buttons class by sticky button. anyway can be improved. The alpha transparency of png corners is ignored by sawfish (future releases?) sticky windows don't apparel in a different colour.
How to install it
extract the file
sawfish_theme_MARco2.tar.gz
condensed sawfish (X window manager) theme, extract it into ~/.sawfish/themes/ and select MARco as sawfish theme [eg. run sawfish-ui, select Appearance / MARco]. see
Screenshot1
,
Screenshot2
---
Thanks to
The gimp
my name evidenced